- Relaxation pure for body and spirit in the heart of nature! -
Explore our individual Baltic-Boarding house with an adjacent parking area at the most beautiful avenue of lime trees in Germany (with cycle track to the Baltic Sea) near the oldest galloping track on the European mainland. Near removed (5 car- and 15 minutes by bike along the avenue of lime trees) the idyllic Baltic-Bed & Breakfast is the oldest German Sea Resort Heiligendamm - a district of Bad Doberan. The Baltic guesthouse (B&B) is also conveniently located exploration of the are varying of the Baltic coast to country, such as the old Hanseatic cities Rostock, Wismar, Greifswald, Stralsund, Fish country Darß, the largest Baltic Sea resort Kuehlungsborn, Island Poel - by bus, Molli, car and bicycle (further information see the environment and the Baltic Boardinghouse-Flyer).



View and book the rooms and apartments of the Baltic Hotel "on the avenue of lime trees" Bad Doberan directly through the contact form or via Booking portal at no additional charge!

Also Businessmen, Craftsmen, Fitters and Spa-Visitors can strategic location and low to moderate Prices. See Prices of the holiday rooms, apartments and apartments in the booking portal of the Baltic Guesthouse Bad Doberan - for longer stays, especially outside the high Season, we also like to give more discounts benefit. Motorcyclists are also very welcome. We offer stays in the Bed & Breakfast as a starting point or stopover for cyclists to coastal biking trail and ferry crossing at Scandinavien or fishing trips of the popular seaside resort Rostock Warnemuende. In short - connect also art, culture and sports activities well together to relax.

All rooms of the Baltic Sea ~ Boardinghouse have a sanitary unit (bath / shower / WC) and flat-screen TV (satellite) and radio with CD player.

Four friendly double rooms are also equipped with a Pantry kitchen (fridge, hotplates, coffee maker, from laundering, appealing and pot rack)

and microwave;

two rooms on the upper floor have cosy draft and balconies overlooking's green while the rooms in the basement have terraces.
You can relax in our beautiful holiday homes and apartments for 2 up to maximum 3 people with Terrace/Balcony or Loggia; some with interesting views of surrounding meadows/fields and the steam-powered "Molli" - 900 mm railway an interesting cultural monument. The (end) cleaning, electricity, linen, shower / towels all-inclusive in prices. Here you can view the rooms, FeWo and flats ...Picture of the Room
The non smoking rooms and apartments can be booked either with (Bed & Breakfast) or without a breakfast buffet. Smoking is permitted on the balcony/terrace/loggia. Our guests are also sufficient car parking spaces and are a terraces and balconies in the outdoor.
Ready for a (small) break from the everyday life of fresh Baltic Air

- welcome!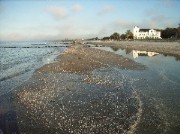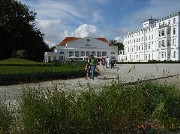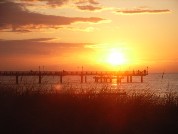 Bike Active holidays - LANDSCAPE experience intense, STRESS REDUCTION & RELAXATION pure!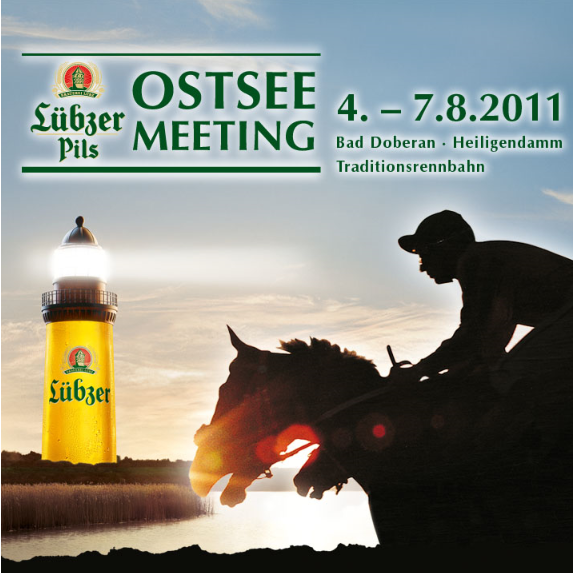 Die Site des
Lübzer Pils-Ostsee-Meeting 2011
04.08 – 07.08.2011
Bad Doberan · Heiligendamm Traditionsrennbahn
Viele Informationen Rund um das Lübzer Pils-Ostsee-Meeting 2011
auf der Traditionsrennbahn in Bad Doberan und über die Doberaner Renntage.
Programm, Kartenreservierung, Wetten, Hutwettbewerb, Anfahrt, Presse,
Impressionen vom Lübzer Pils-Ostsee-Meeting 2010, Event-Location uvm.
Sollten Sie noch mehr
Ferienwohnungen und Appartements
suchen,
da werden Sie hier sicherlich fündig.